Dr. Tyrone Smith - President
Dr. Tyrone Smith is the President of the Pharmaceutical Society of Jamaica (PSJ) and Coordinator of the Society's Annual Conference. His love and passion for the profession of pharmacy has resulted in him serving 15 years on the executive in different capacities and under the stewardship of several distinguished presidents. He sits on the Curriculum Advisory Committee, School of Pharmacy, University of Technology, Jamaica and is also a member of JAPPO (Jamaica Association of Private Pharmacy Owners). His 20-year career as a Pharmacist spans several areas of the pharmaceutical industry, including community, distribution and hospital. Dr. Smith's distinguished background in community pharmacy and entrepreneurship, has led to the establishment of three retail pharmacies in the corporate area. He believes that with a strong, dedicated and multi-talented team that is ready to serve, PSJ will continue to lead the development of pharmacists and the profession of pharmacy in Jamaica. His message to you is…. "Get Involved; Be the Change; Let Us Build PSJ"
Dr. Meleacia Williams
Dr. Meleacia Williams has served in many diverse capacities within Jamaica's Healthcare Community. Key areas of service include but not limited to: Academia, Retail, Commercial and Clinical Consultancy. Dr. Williams is committed to: actively advocate for, support and act within the healthcare sector and allied communities to contribute to the reform of pharmacy practice in Jamaica.
Mr. Hughroy Thomas
Mr. Hughroy Thomas is a Registered Pharmacist practicing for 6 years across various disciplines within the Pharmaceutical Industry. He has had experiences working in regulatory, hospital, community, distribution and manufacturing pharmacy and has gained valuable professional experience in management that has equipped him to contribute positively to the growth and development of the Pharmaceutical Society of Jamaica, at the executive level.
Dr. Winsome Christie
Dr Winsome Christie is the Director of Sunshine Pharmacy, Lecturer, Researcher and has over 20 years of experience in the industry. She is a Clinical Pharmacist specializing in Vitalistic Naturopathic Physician, integrating Alternative Medicine with Clinical Pharmacy practice (MTM)
Dr. Lisa Reid
Ms. Lisa Reid is delighted to renew her service as an executive member of the PSJ, having served in this capacity for the past two years. She remains committed to the growth of pharmacists, and the advancement of the profession. Her various leadership roles have shaped her into a dynamic leader and a diplomatic team player, who embraces an inclusive approach for the achievement of the common goal. She is the holder of a Bachelor of Pharmacy degree and a Master of Science degree, both from the University of Technology, Jamaica, where she currently serves as a lecturer in the School of Pharmacy and a Programme Director in the School of Allied Health and Wellness.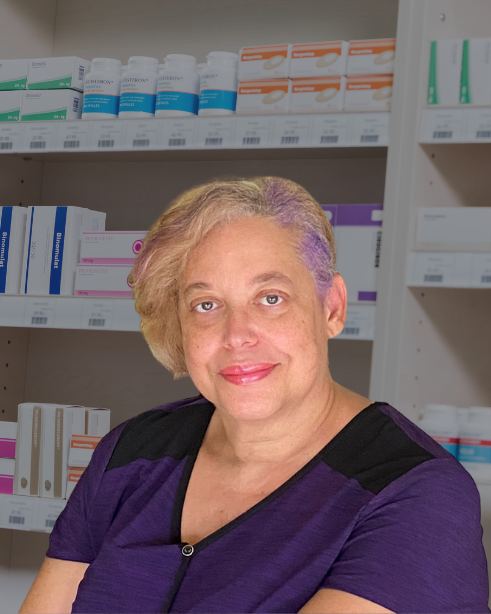 Dr. Michelle Russell
Dr. Michelle Russell has been an executive member of the PSJ for the last 10 years. 8 of those she has served on the Board in the positions of 2nd and 1st Vice President. Over the years she has been an integral part of the conference committee, leading the Continuing Education team. She is 100 % committed to bringing her passion for Continuing Education to pharmacists and has always sought to introduce novel and topical information to PSJ conferences. It is this same focus and dedication she will carry forward to the post of assistant Secretary and chair the continuing education team.
Mr. Livingston Burnett
Livingston Burnett has been a Registered Pharmacist for over twenty (20) years. He has become a household name when it comes on to things to do with Unions, the Pharmaceutical Society of Jamaica, the National Health Fund and the now the Ministry of Health and Wellness. Mr Burnett has always striven to be the best at whatever he does and takes pride in being a very resourceful person always doing the checks and getting back to you. It is this energy that he will bring to the PSJ as Assistant Treasurer. In addition, he has served the PSJ as an Executive Member for over four (4) years and a Board Member for close to eight (8) years. With his experience with the JCSA and the BITU where he currently serves as PRO for the Member Service and Affiliates Committee and Chief Delegate, respectively, he endeavors to bring life to the Trade Union Arm of the PSJ. Mr Burnett looks forward to working with the team as we continue to bring Pharmacists and their effects on the "Health of Jamaica" to the fore.
Ms. Tia Ferguson
Ms. Tia Ferguson is a graduate of the University of Technology with a bachelors in Pharmacy. She has been in various leadership capacities ranging from community to government-based organizations. To name a few, Ms. Ferguson served as President and Executive Secretary for the Utech, Ja Students' Union 2018.19 and 2017.18 respectively. She also served as the Youth Member of Parliament for North West St. James in 2017.18 and UNESCO Jamaica Ambassador for the 2017-2019 period. Ms. Ferguson is the founder of Transforming Lives Mentorship Foundation. Currently, Ms. Ferguson is a Preceptor at the Bustamante Children's Hospital Pharmacy and a member of the School of Pharmacy Advisory Committee at the University of Technology, Jamaica. Ms. Ferguson lives by the mantra, "There is no passion to be found playing small, in settling for a life that is less than one you are capable of living."
Mr. Okeeno Mcleod
Okeeno McLeod, is a community pharmacist for the past six years and is immensely passionate about the pharmacy industry. He has previously served the PSJ as an executive member with responsibility for membership engagement and is committed to reengaging pharmacists island wide. He is passionate about patient care, assisting others to unlock their potential to becoming great health care providers and adroit intrapeneurs. He believes in "Service above Self" a motto of the rotary movement of which he has been an active member. He has served as a board member to the Rotaract Club of New Kingston 2020-2022. He is a registered preceptor with both universities and the pharmacy council of Jamaica. Okeeno believes the profession has been dormant as majority pharmacist have remained silent instead of aiming to impact communities for greater healthcare. The profession will improve when each pharmacist upholds high standards of care. Okeeno is the holder of a Bachelor of Pharmacy degree and is a Master of Business Administration Degree Candidate 2022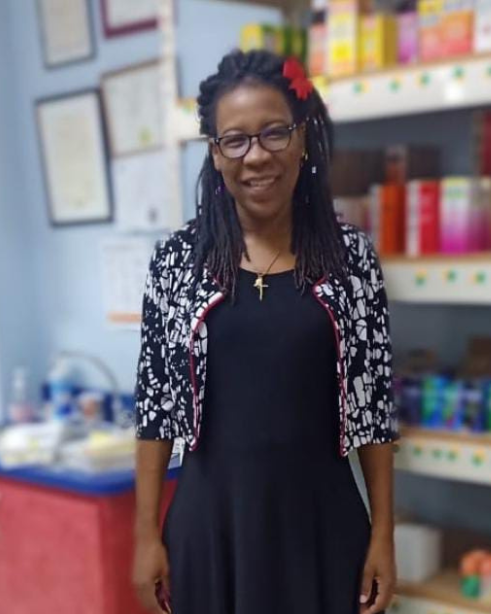 Ms. Lisa O'Connor-Dennie
Miss Lisa O'Connor-Dennie is a registered Pharmacist and the Managing Director of The Book Jungle, one of the first online bookstores established in Jamaica. Miss O'Connor-Dennie has over 20 years' experience in both hospital and community pharmacy, including other private sector roles, such as Sales and Customer Service Representative. She is the current treasurer of the Pharmaceutical Society of Jamaica (PSJ) and it is her desire to be re-elected in order to achieve the set goals; the main ones being to elevate the financial status of the organization and to ensure that members' contributions are utilized efficiently and with a high level of transparency. Lisa is highly motivated, compassionate and considers relationships and good rapport to be vital and integral parts of achieving the aims of her portfolio. Lisa's qualifications are: Masters of Business Administration, Certificate in Customs Regulation,Processes and Brokerage, Certificate in Labour Law, Bachelor in Pharmacy as well as a Doctor of Pharmacy candidate the University of Technology, Jamaica. As a past Wolmerian, she continues to apply the school's motto, "Whatever you do, do it to the best of your abilities" and "be grateful for everything"
Mr. Glendon Lewis
Mr. Glendon Lewis is a passionate, goal-oriented individual. Some of his deepest passions include technology and community pharmacy. He is desirous of exploring and creating strong interconnections between the two for the greater good of society. In recent times, he has assisted the PSJ in areas such as graphic design, videography, photography, and digital media. Glendon has also served in various roles throughout his lifetime, including Public Relations Officer for the University of Technology Association of Pharmacy Students (UTAPS) and Student Council Vice President at Wolmer's Boys' School. These experiences have taught him the pillars of strong leadership. In his endeavors, Glendon adapts his high school motto "Age Quod Agis" as a guiding principle, which translates to "Whatever you do, do it to the best of your ability."
Mrs. Dorraine Williams-Panton
Mrs. Dorraine Williams-Panton is a registered pharmacist with over fifteen (15) years of experience across various disciplines within the pharmaceutical industry. She is currently the Managing Director and Chief Pharmacist of a retail pharmacy in Portmore where she has gained substantial experience in business management, accounting and human resource management. As a certified preceptor she mentors student Pharmacists and Pharmacy Technicians from the University of Technology and the University of the West Indies. She has also garnered significant experience in over 12 years with the Caribbean Association of Pharmacists (CAP) where she is the treasurer and a former education committee chairperson. Her competencies in leadership, finance, data and project management, allowed her to modernize the accounting systems within CAP and develop various procedures for the efficient and effective use of resources. Dorraine has been an executive member with the Pharmaceutical Society of Jamaica (PSJ) for 2+ years, and believes that she is equipped with the necessary competencies to continue the hard work of administrations past, in furtherance of the mission and vision of the PSJ and its members.
Mrs. Keisha Barrett-Clarke
I am Keisha Barrett-Clarke, and I am availing myself to serve as 1st Vice President (1st VP) for the upcoming term. It is very easy to stand on the sidelines and talk about the way things are. I do not seek such a seat of comfort. Instead, I am here today to dedicate my energies and help take this profession to another level. Thank you for nurturing me over the past few years as I have served the Pharmaceutical Society of Jamaica as Secretary for six(6) years and this executive as the Immediate Past Secretary. My growth and development in this role, gives me confidence to vie for the position of 1st VP. I look forward to advancing the excellence of this profession and promoting the welfare of Jamaican pharmacists.
Ms. Roxana Mullings
Roxana Mullings is a registered pharmacist running for the position of secretary. Having served on the executive under the last three presidents she believes she has gained enough experience to effectively fulfill this role and serve this noble profession well. Not only that, many years ago before she became a pharmacist, she was a secretary. She therefore has the knowledge and professional experience to take on this task. She is a team player with good written and oral communication skills which she believes will add value to the Pharmaceutical Society of Jamaica.